The Race Direction informed the competitors in the morning of the suppression of the 1500 miles race course initially planned for the Ultimates.
Two versions of the DC 1000 course now co-exist.
The 1000A race, identical to the one initially planned, will lead the competitors concerned to Urville, Shambles, the Fastnet, the BXA buoy located at the entrance of the Gironde estuary and then to the finish city, La Trinité-sur-Mer.
The only Ultime entered SVR Lazartigues will line up on the same course as the Ocean Fifty.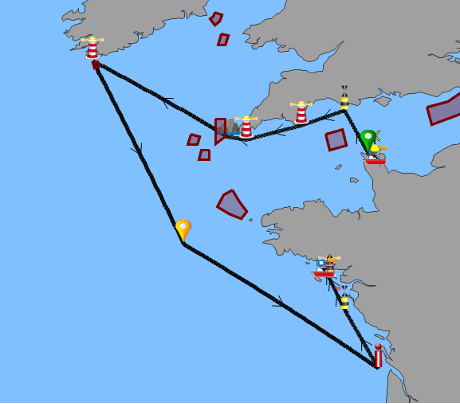 The 1000B race has just been created and concerns the Large Monohulls, the Class40s, the IMOCAs, the Rhum Mono and Rhum Multi.
These 5 classes will also set off towards Urville, Shambles and the Fastnet. They will turn the mark of Rochebonne, off the Ile de Ré and the Vendée, before going up towards Trinité-sur-Mer.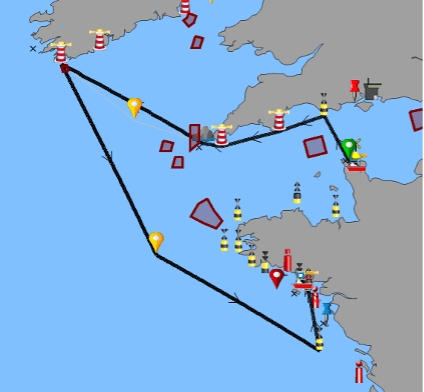 The DC 600 race course remains unchanged for the IRC, Figaro 3 and Multi 2000.