THE FOUNDER : Jacques Civilise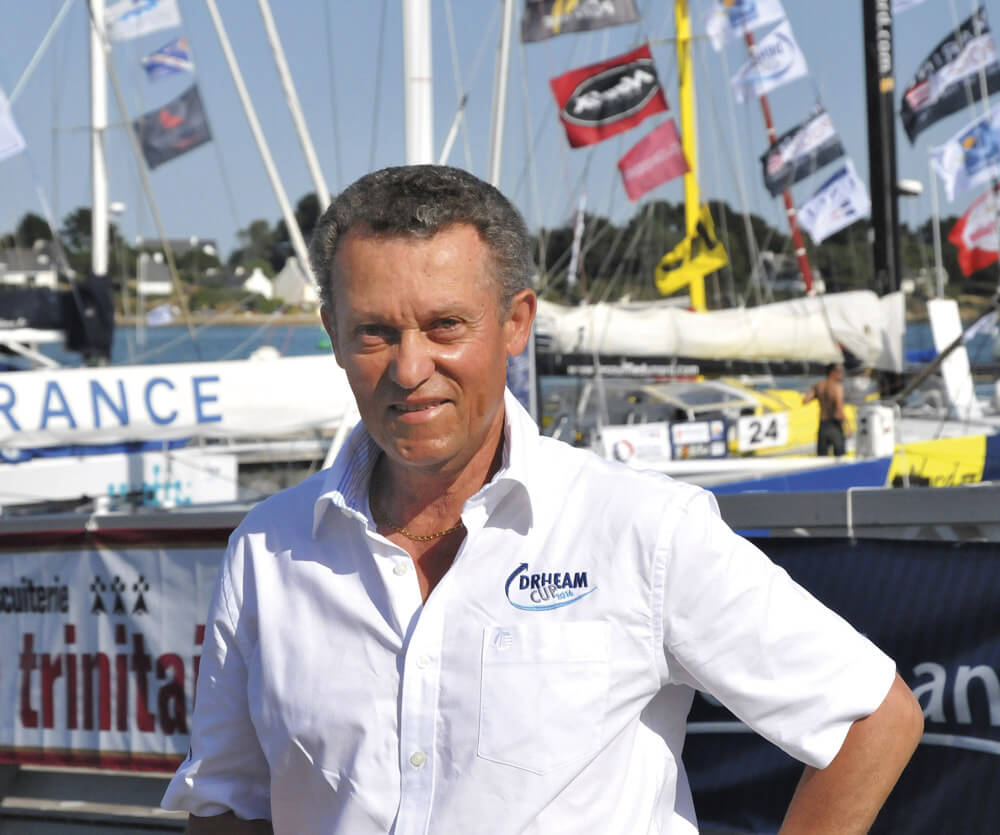 Jacques Civilise has had an unusual personal and professional life. Born in Pointe-à-Pitre in 1946, he moved to Paris at the age of 7 with his parents and three brothers and sisters, a "shock and uprooting" for him, who likes to say he was "born with his feet in the water. "He rediscovered the sea in Cherbourg where his uncle, a Naval Officer, lived, and where he spent all his holidays as a child and teenager. "I learnt to swim on the Napoléon beach and at around the age of 16, I discovered sailing at the Cherbourg Sailing School".

It caught on and since his first beats in the Channel, Jacques Civilise has continued sailing and racing, along the coast and offshore. At the end of the 1980s, he moved from Cherbourg to La Trinité-sur-Mer, which after an impromptu call became his home port, and his heart is now both in Morbihan and Cotentin. As a nod to destiny, the second edition of the DRHEAM-CUP started in La Trinité-sur-Mer and ended in… Cherbourg-en-Cotentin, and the third will go the other way! "It is an opportunity for me to give back to Cherbourg all the pleasure I had in the town during my youth", explains Jacques Civilise.

All those years shaped the self-taught man, who married and became a father at the age of 21 (common at the time). At the end of the 1960s, he started working for car manufacturer Renault, where he climbed the ladder thanks to his ability to analyse and find solutions.
"I was noticed as a "young person with potential", enabling me to follow very comprehensive training courses in the company for several years, in law, finance, management, psychology, international trade, etc….
An unusual career that took Jacques Civilise to the management of the company's innovative programmes, with free reign to bring them to completion. "I managed everything like a sailor in a race: I was given the destination, but was free to choose my crew, the route, strategy in a truly "cooperative" manner."

Committed to human relations in the workplace and considering his partners key to performance, he specialised in the field and opened his own Innovation Consultancy practice, where he models a management strategy known as DRHEAM (Développement des Relations Humaines et Applications Management – Development of Human Relations and Management Applications), that he placed at the service of Renault first, and then prestigious clients such as Bouygues Immobilier, Rhodia, France Télécom, Michelin, DCNS as well as car racing with Formula 1 and sailing, with the Défi Areva, the French Challenger project during the 2003/2004 America Cup.

After retiring from his fascinating career as "innovation captain", Jacques Civilise had not had enough and still passionate about sailing, decided to create the race of his dreams, the well-named DRHEAM-CUP, also now the GRAND PRIX DE FRANCE DE COURSE AU LARGE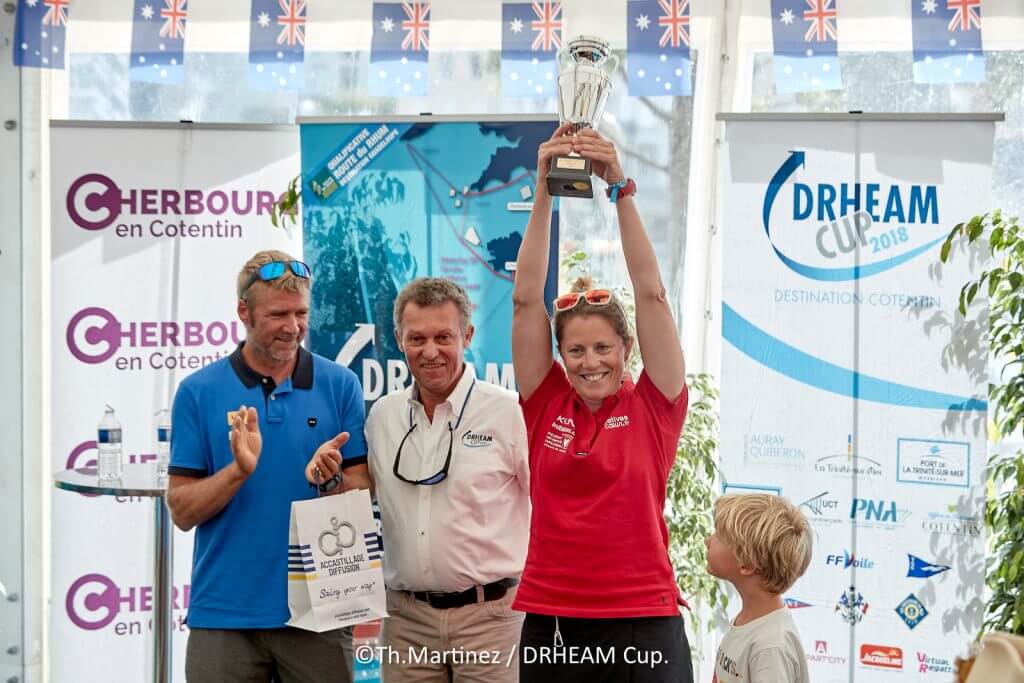 "My dream, or rather my DRHEAM, 

from the start, was to organise a great event that is the fruit of real synergy between the wonderful "life forces" of Sailing in France, starting of course with the French Sailing Federation, as well as the outstanding clubs that have got involved: the Yacht Club de Cherbourg (YCC), the Société Nautique de la Trinité (SNT) and the Union Nationale de la Course au Large (UNCL) / race department of Yacht Club de France.
Such an event cannot take place without the strong and long term support of the local authorities involved.

I warmly thank the town of Cherbourg-en-Cotentin for their strong commitment our event, as well as the Local Council Le Cotentin, the Manche Département, the Normandy Region, the Morbihan Département, the Local Council Auray-Quiberon Terre Atlantique and La Trinité-sur-Mer town, who enable us to make LA DRHEAM-CUP  / GRAND PRIX DE FRANCE DE COURSE AU LARGE a great success in the Channel-Atlantic in even years.

I also wish to thank all the private partners who provide such precious support.
I thank just as warmly all the skippers and crews, professionals and amateurs, men and women, who have trusted us since 2016, thanks to which LA DRHEAM-CUP / GRAND PRIX DE FRANCE DE COURSE AU LARGE can be proud to be one of the major reference Offshore Races.
Welcome to all who wish to join us in July 2024 to continue this great story 
with the 5th edition of La DRHEAM-CUP – GRAND PRIX DE FRANCE DE COURSE AU LARGE!"

Jacques Civilise