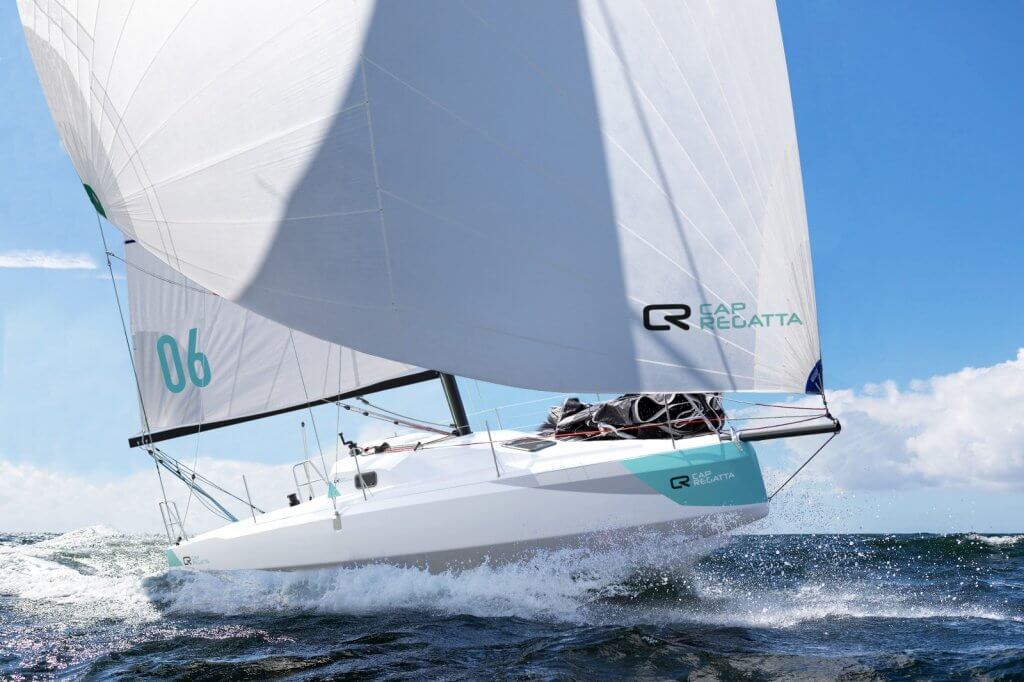 The offshore racing one-design
The Sun Fast 30 One Design aims to write a new chapter in offshore racing, with a one-design monohull for multi-day races, accessible to amateurs and the upcoming generation. For a reasonable budget, they can acquire a 100% made-in-France one-design yacht, perfectly equipped for racing and easy to maintain. The One-Design class will become a reference in offshore racing, with a huge international racing programme that promises to be exhilarating.
The aim: performance and thrills
All three partners in the project brought their expertise to produce a boat that delivers exceptional performance. The Sun Fast 30 One Design benefits from the latest techniques in infusion building innovations, guaranteeing a high strength and rigidity to weight ratio. The slightly rounded bow, inspired by the "scow" design, promises thrills and power at all points of sail. Gear, such as the autopilot and electronics, will be adapted to dual-handed and even single-handed offshore racing.
A recyclable production boat
The Sun Fast 30 One Design is an exceptionally well-performing yacht, as well as being an environmentally-friendly one. It is the first production sailboat to be made from recyclable composite materials. By including sustainability criteria in the Class rules, as well as carefully selected equipment that is designed for intensive offshore use, the Sun Fast 30 One Design is a major step forwards in eco-responsible sailing.
The project
The 30-ft One Design offshore racing boat project was the brainchild of the UNCL, the Racing branch of the Yacht Club de France, the Royal Ocean Racing Club (UK) and the Storm Trysail Club (US). Their primary goals were to encourage participation in the sport, make sailing more accessible and train the next generation.
A joint bid from VPLP Design and Multiplast won the international call for tenders "Class 30: Building the Future" Sharing similar values, it was only natural that major boat-builders Jeanneau and Multiplast decided to join forces and collaborate in the development of this competitive and accessible new sailing boat.
Source: https://ycf-club.fr/class30-od/

Characteristics of the SUN FAST 30 OD
RIG:
Air draught: 14.10 m
Mast Height: 12.60 m
Mast rake: 5°
SAILS:
2 reef mainsail: 32 sqm
1 reef Solent: 27 sqm
A2 Spinnaker: 105 sqm
A4 Spinnaker: 70 sqm
Gennaker: 40 sqm
Sail area upwind: 59 sqm
Sail area downwind: 137 sqm
P: 11.60 m
E: 4.30 m
I: 11.30 m
J: 3.82 m