RÊVES DE LARGE, WHEN THE SEA OPENS UP TO YOUNG PEOPLE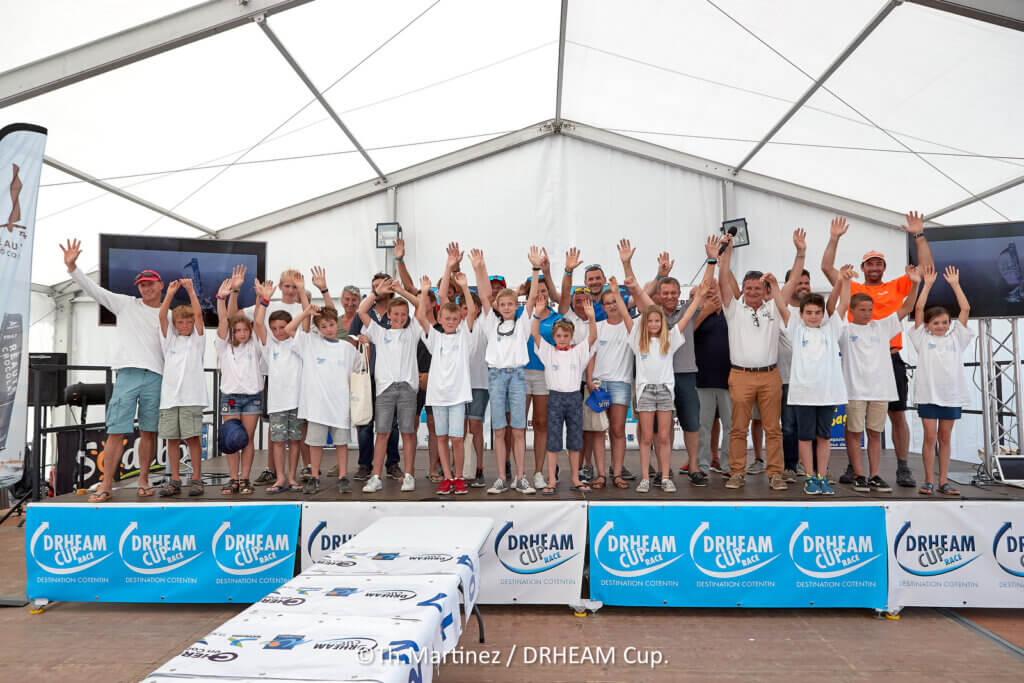 When he created the DRHEAM-CUP GRAND PRIX DE FRANCE DE COURSE AU LARGE in 2016, Jacques Civilise not only wanted to organise a high-level offshore race for professional and amateur sailors, he also wished to bring people from different worlds and generations together for a week to share a very real experience. This led to the creation of the RÊVES DE LARGE operation, an initiative that consists in inviting young people to take part in the DRHEAM-TROPHY, the 20 nautical mile prologue to the race, on some of the boats entered.

"Our young people need dreams and adventure and I wanted a race that promoted human relations and sharing between generations", explains Jacques.
The operation was a great success during the first two editions, with young people and skippers, who were delighted to share their passion and knowledge, and even inspire future careers.
In 2016, some twenty children aged 10 to 16, mainly from inland, stepped on board "real racing boats".
In 2018, 18 children from year 6 in Morbihan schools came to discover racing on 17 boats in the DRHEAM-TROPHY, enabling them to experience the race from inside with professional sailors such as Erwan Le Roux, Thierry Bouchard and Armel Tripon in the Multi50 class, Fabrice Amedeo and Manu Cousin on Imoca, Yoann Richomme, Louis Duc, Sebastien Marsset and Loïc Féquet in Class40.
Loïc Féquet, after spending the day with Titouan, age 10, told us: "This operation is a brilliant idea, there are lots of children in sailing schools who could only dream of touching our boats, it's rare that organisers enable them to come onboard. It is important to let them enjoy these moments, and my partner was delighted to take part in this operation."

The same from Erwan Le Roux, who was joined onboard by Karl and Leo, 13 and 14:"It is really interesting to take children from our region out on our boats, it's fun to share our world, let them experience a race from inside, it was great".
The Rêves de Large operation, that should have happened in 2020 with children and teenagers from the Cotentin Council could not take place because of the Covid 19 pandemic. In 2022, it was again a great success. See you un 2024!